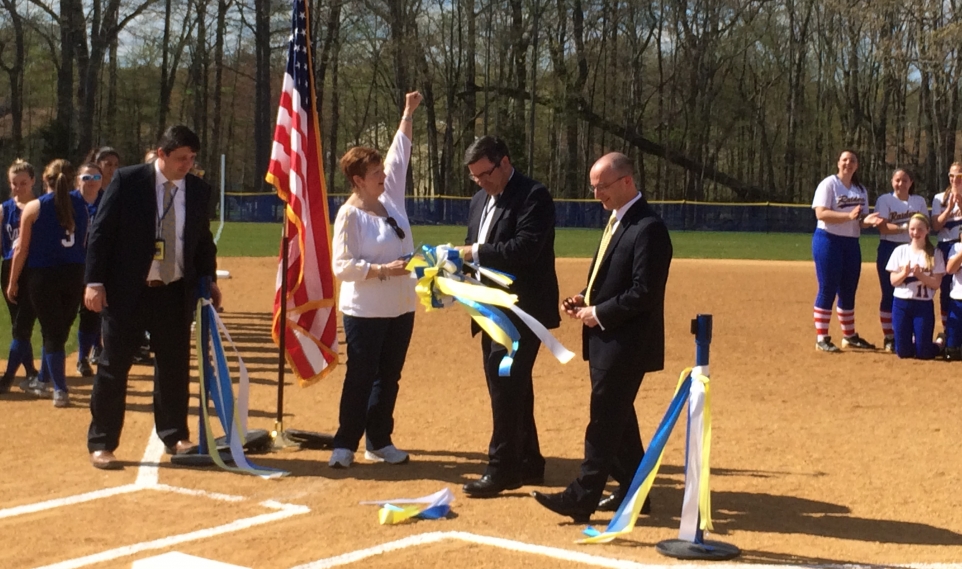 After a nearly nine-year hiatus, softball has officially returned to the North Brunswick Township High School grounds.
The Lady Raiders commemorated the opening of their new softball fields this week with a ribbon cutting followed by a game vs. the Ramblers of Carteret High School.
Due to soil conditions, the team had been using a neighboring township park field and endured daily commutes by bus. 
The two new softball fields complete with 200 foot fenced outfields were part of a larger athletics design project,  which included two new multi-purpose, four-sport turf fields and a newly renovated stadium designed  by USA architects, planners + interior designers of  Somerville, along with Matrix Consulting Engineers of Eatontown.
Superintendent Dr. Brian Zychowski presided over the ceremony along with Board President Rich Liguori, former Board Member Gail DiPane and Athletic Director Lou Emanuel, who were all instrumental in getting the project completed.