USA Architects is designing a new corporate headquarters and technology and manufacturing complex for Holtec International, which will be located on the new, 45-acre campus in Camden, New Jersey. The site is located at the base of the Walt Whitman bridge, and looks across the harbor towards Philadelphia. The purpose of the new facility is to house both the corporate and Manufacturing workforce within the same complex and to expand the manufacturing capacity of Holtec International.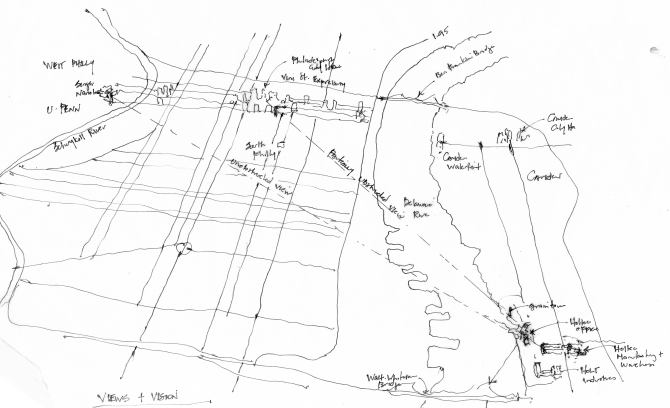 The 160,000 sf office building will feature floor-to-ceiling curtain wall glass and limestone panels, a roof deck, and a 2-story atrium lobby, as well as open meeting centers, two cafes, and open concept office spaces. The building is designed to LEED Silver standards, using sun shading and building angles to control daylight to the office areas. Not only is the building designed to accommodate a phased construction period, but is also sized to accommodate future expansion.
A separate facility is comprised of the connected manufacturing building and warehouse, totaling 500,000  sf . In addition to the main manufacturing space, which will house 200-ton cranes and other equipment, the building will include support functions for employees. Locker rooms,  rest rooms ,  foodservice , health and safety support, administrative space, and offices will also be a part of the finished building.