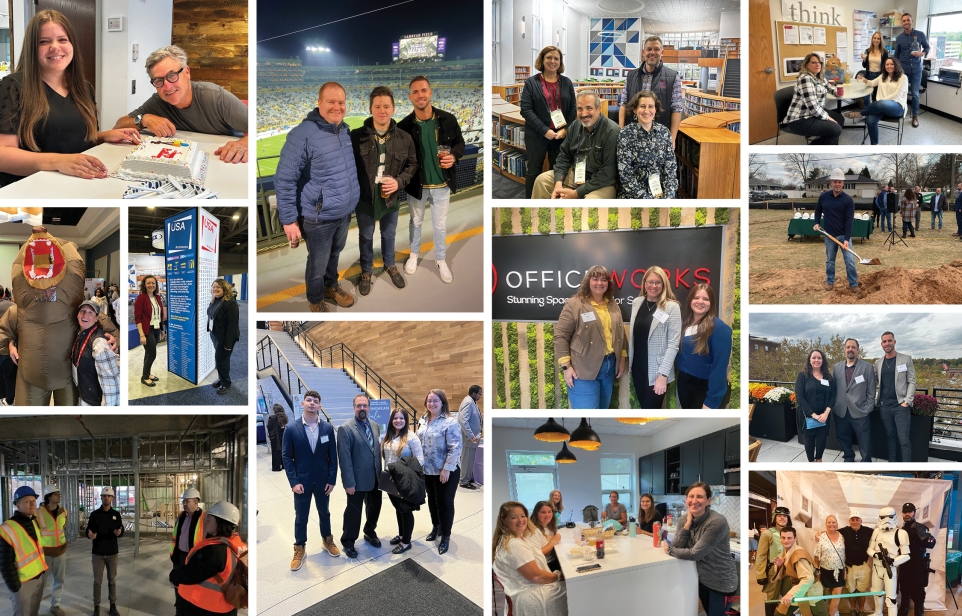 Create Your Space!
We invite you to create your space at USA Architects. Employment with us is a partnership driven by both your professional passions and our mission as a company. When these two align, we can achieve such great things.
USA is seeking professionals that thrive on creative problem solving and have a passion for purposeful design. The practice of architecture is a service toward the public: we apply our experience, creativity, and knowledge in a manner that enables our clients to do what they do better.
Joining USA Architects means that you'll be a part of a team that supports and encourages your career development. We are actively cultivating new ways to build our business, foster our knowledge and win work that brings value to our community and individual lives. We strike a balance when challenges occur and remain tried and true to our clients, but also to our staff.
We are currently hiring for the following positions:
If you do not see a position posted that suits your interests, feel free to email us at createyourspace@usaachitects.com.  We're great listeners and want to hear about your abilities to uniquely contribute to our firm.
We look forward to meeting you!