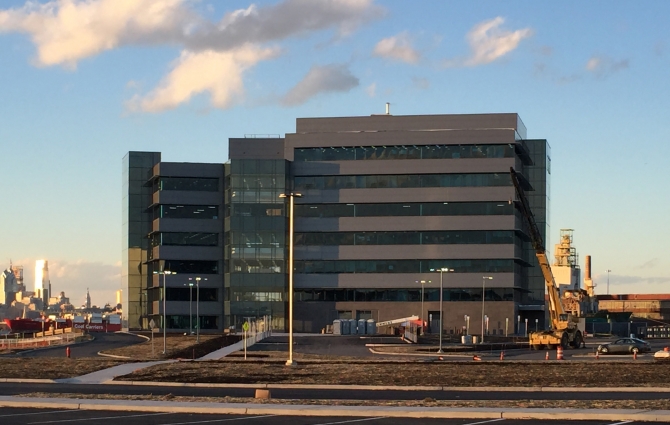 Holding true to Holtec's mission,  USA Architects designed the energy technology giant's massive $260 million corporate campus, complete with new headquarters, manufacturing, warehouse operations and helipad, along the newly developed, 50-acre waterfront campus in Camden, New Jersey. The new location was a strategic move; to synchronize both the corporate and manufacturing workforce into one location, expand manufacturing capacity, and increase employment to over a thousand workers as part of Camden's economic redevelopment.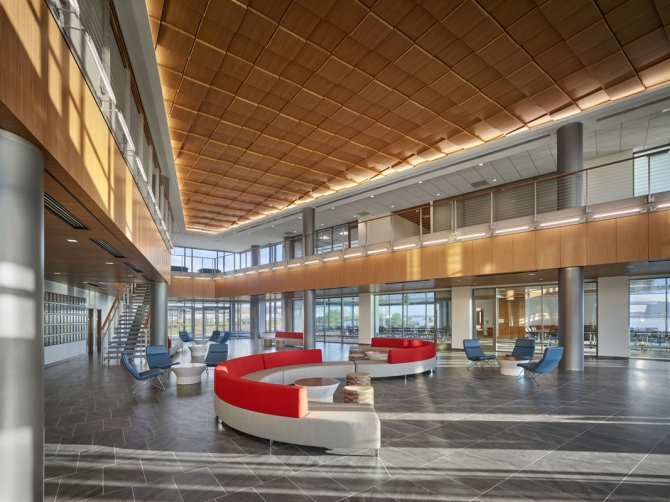 The 160,000 SF office building features floor-to-ceiling curtain wall glass and limestone panels, a roof deck, 2-story atrium lobby, technology center, open meeting centers, two cafés, and open concept office spaces. The building is designed to high standards of sustainability, using sun shading and building angles to control daylight into the office areas. The 500,000 SF manufacturing warehouse, contains 200-ton cranes, a reactor test loop, and several auxiliary buildings to support the increased operational capacity.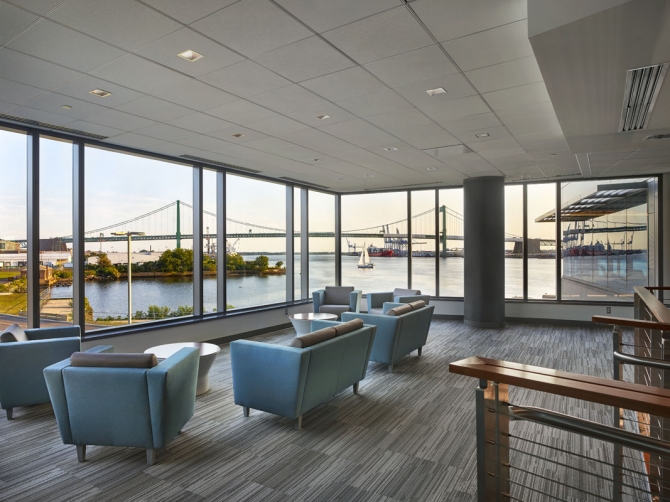 "We managed to design and construct a facility that supports the rapid growth rate of this international company," says Paul Swartz, CEO of USA Architects, "...successfully joining forces toward Camden's revitalization and the future seems brighter than ever for South Jersey."
For the full press release, click here.