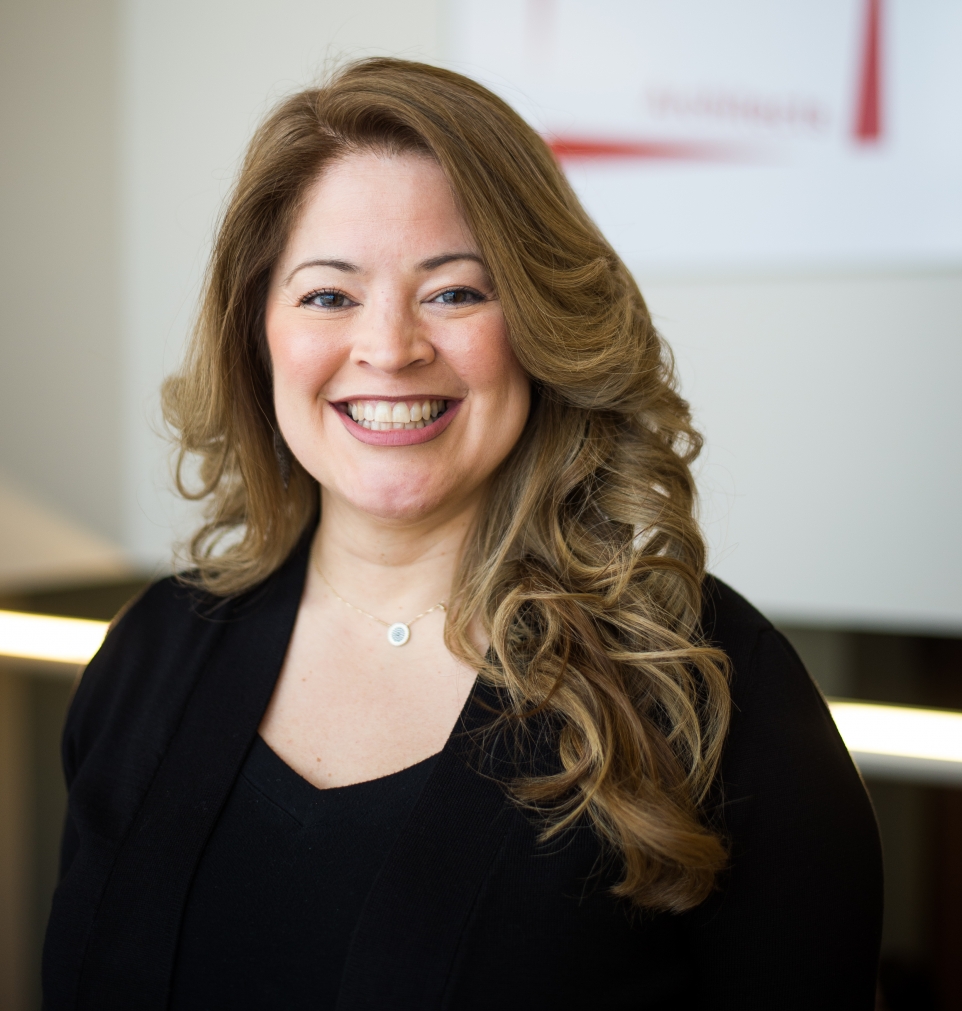 Somerville, NJ –February 22, 2016 - Hispanic Woman Becomes First Female Partner at Architectural Firm - And She's Not An Architect
In a non-traditional move, the partners of USA Architects unanimously promoted Denise Padilla Laskody as its first female, non-architect partner. In a profession where principal owners are traditionally licensed architects, her transition is reflective of a trending shift within the profession, that includes not only women, but non-architects rising into ownership roles. Not to mention, she's blazing a trail for her fellow Latinas ─ the perfect trifecta!
Denise rose through the ranks during her 15-year tenure with USA Architects, serving as the firm's first Office Manager. She quickly crafted her position and began turning the business into a more cohesive and efficiently run operation. She was promoted to Associate in 2005 and named Director of Human Resources. Within a few short years she was promoted to Director of Operations and finally to partnership.
"I'm exactly where I want to be at this stage of my life. I'm excited to be part of a forward-thinking organization that gives me the work-life balance that I need to be a successful mom and businesswoman." In fact family was the deciding factor on why she took the position at USA Architects in the first place. "I was working at Citigroup in New York City and was on the Vice President track with goals of becoming a managing principal of mergers and acquisitions and aspiring to act as a bilingual liaison between the NYC and Spain offices." Although Citi would give her great business success and international travel, she knew intuitively that leaving her family, much less having one of her own, would be too difficult for her. Instead she accepted an offer from Paul Swartz, Principal and CEO of USA Architects. "There is no doubt in my mind that I made the right decision," says Laskody.
Denise brings balance as the single female partner among all male partners. She is powered by purpose, steadfast in running a tight financial ship, and equally committed to her "work family" by providing them the opportunities and the support necessary to become their best self.
She attributes her good fortune to having good advisors throughout her career - interestingly, all men. None of them stood in her way or told her that she couldn't do this or that. They actually provided a new path or opportunity for her and she capitalized on each and every one. As she was reflecting on her past, she realized that all of these positive experiences inspire who she is as a leader. She has a passion for mentoring people, and opening doors for her staff is in direct response to her career path. To describe Denise, one must include her deep belief in family, the human spirit and her unwavering motivation to support and expand those connections in her everyday work life.
Denise is a first generation immigrant born in Newark. Her parents emigrated from Puerto Rico when they were children. She studied business administration at CUNY and lives in Rahway, NJ with her husband Dan and their two children Christian and Vivian.
Her story serves as a reminder that being Latina, being bilingual, raising a family and succeeding in the business world is achievable.