This new complex consolidates all administrative, judicial/courts, police functions and public meeting rooms into one facility.
The 8,650 sf Department of Corrections-compliant police facility features, 911 dispatch center, CCTV's, interrogation room monitoring system, access control, intercom, cell monitoring system, door control systems, metal detectors and vehicle sally port.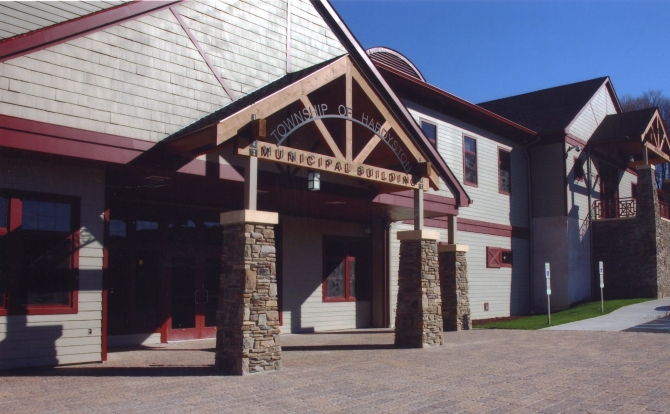 Located on a steeply sloped site in Sussex County, its design recognizes the Township's rural roots with its combination of shingle and clapboard siding, highlighted by entry areas with exposed heavy wood timbers reminiscent of some of the older barns in the area.