Visitor Center at SteelStacks
The USA design team restored the 1863 Stock House, the oldest remaining building on the nation's largest brown field site– SteelStacks in Bethlehem, PA. The rubble masonry structure was transformed into the City's new Visitors Center. Its design exemplifies excellence in the field of historic preservation and the valuable contribution it has made toward revitalizing the community. This historic project is part of a thriving ten-acre cultural event campus with the blast furnaces of the former Bethlehem Steel plant as a dramatic backdrop.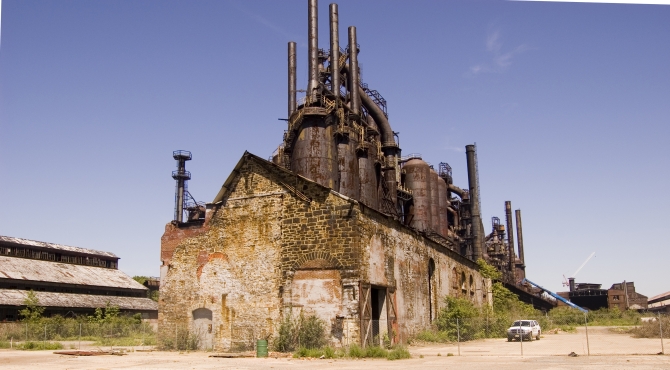 USA adapted the building's design to promote the vision of a regional center for heritage tourism, while preserving the architectural historical significance of the site.  The adaptive re-use design retains the inherent character of the space while allowing for flexibility of movement for visitors, large floor to ceiling windows for open views of the campus, blast furnaces, and natural light. The restoration and reconstruction of these windows were replicated with historic recycled glass.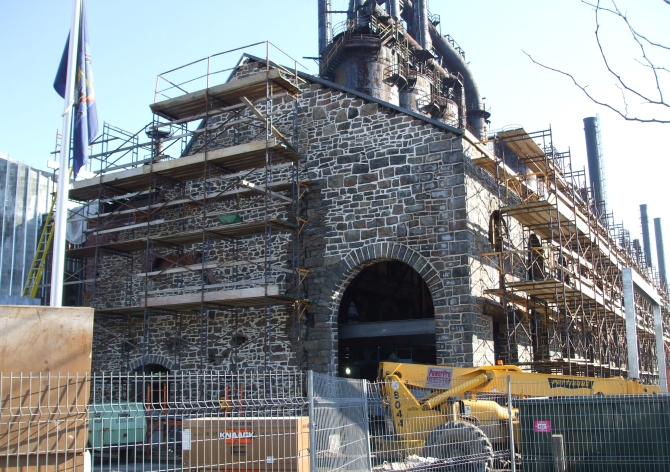 The preservation of the Stock House turned Visitor Center, serves as a hub, creating a starting point for visitors eager to pursue different historical stories and narratives about the City, the Lehigh Valley and the industrial and cultural heritage of this region.  It is also home to 5,000 square feet of office space to Arts Quest  - a non-profit organization.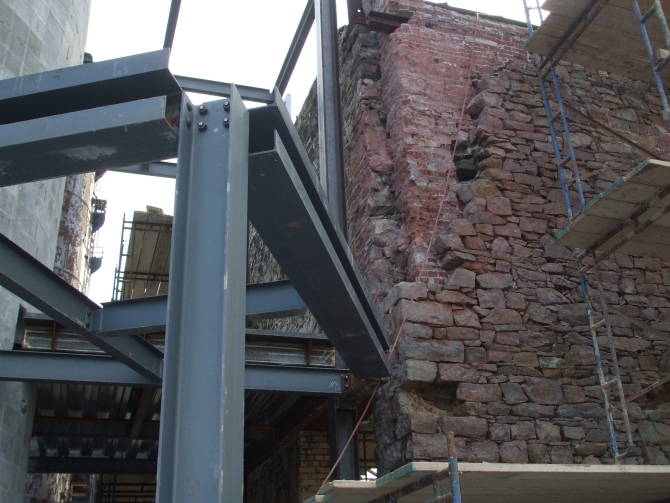 The project has received several notable awards/recognition, including:
Cover Story in Retrofit Magazine
Pennsylvania Historic Preservation Award in the Construction Project Award for Industrial Properties
Masonry Project of the Year by Masonry Construction
Gold Rudy Bruner Award for Urban Excellence (as part of Bethlehem Steelstacks Arts and Culture Campus)