Since COVID-19 hit our local news cycle in early March, we've heard the words "in these uncertain times" repeatedly. It's all too easy to feel as though uncertainty is a new thing and that we must learn to adapt all at once. Life was "normal" and consistent in February, and now, all at once, it's different and scary. While we have an absolute right to feel our full spectrum of emotions right now, I want our team and our business community to take comfort in two crucial facts: our world has always been uncertain, and we at USA Architects have always been resilient.
The field of Architecture in particular has been defined by change and uncertainty.  Consider the incredible technological advancements we have adapted to - from the fax machine to FaceTime, from CAD to BIM 360. Other vital aspects of our business have been in constant fluctuation as well: project delivery modalities, pricing strategies, the makeup of our field of competitors, the expectations of our clients…the list goes on and on. What has defined us as a company and as a community throughout the last 35 years is what has remained constant: who we are, what we stand for, and how we have confronted challenges together.
At USA Architects we take pride in how quickly we can adapt to change.  I believe that is largely due to our leadership style. Our leadership team authentically embraces open-mindedness, curiosity and egalitarianism. This empowers everyone, from CEO to summer intern, to understand and elevate our shared values of diversity and resilience. An employee who joined us recently said to me: "It's so funny that everyone here, from architect to admin, has some kind of interesting back story – everyone is super unique." They were right, and that trend isn't an accident. Our firm has always valued human individuality. In hiring we have sought out individuals who bring with them unique experiences and have become resilient as a result. Drafting, after all, is thinking, whether it's done on paper or in the cloud. We are better able to think creatively, collaborate together, and thrive within adversity when we are resilient.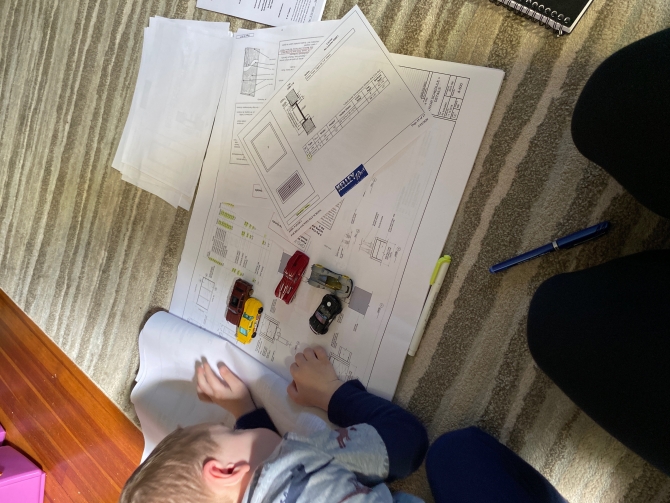 The COVID-19 crisis isn't the first major shock our firm has faced. During the 2008 financial crisis, our industry was completely decimated. But we came together, and we survived. Leadership cut their pay, we pooled PTO time and donated it to our most vulnerable employees, and our CEO, Paul Swartz himself, literally rolled up his sleeves, climbed onto the roof, and cleaned leaves from the gutters of our office building. During Super Storm Sandy, we lost power for over two weeks. But our team was in the office working with flashlights. We kept the business going, and we got through it, together. More recently, our firm's strategic plan changes have turned the structure of our work-lives upside down: organizing into a studio-based model, taking on new responsibilities under current job titles, launching a BIM Captain team, moving  projects into BIM 360, and launching our Knowledge Communities. Change isn't easy, but it is constant, and our team has proven that we are amazing at handling it.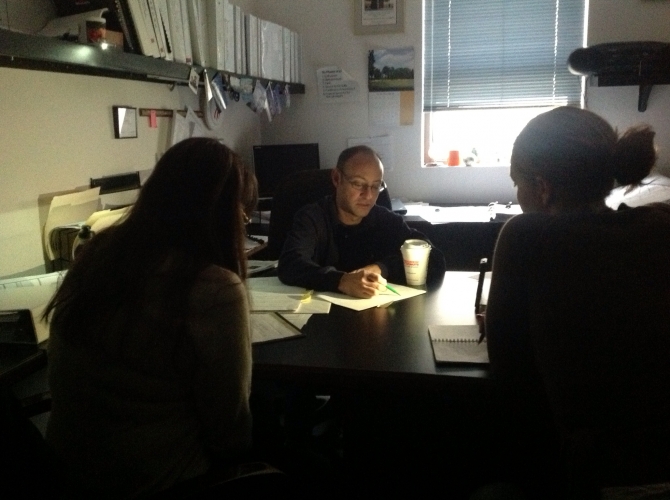 So: during these "uncertain times," let us take comfort in our shared history of embodying what Robert Venturi, FAIA, called "messy vitality."  In his own words: "A valid architecture evokes many levels of meaning and combinations of focus: its space and its elements become readable and workable in several ways at once." It's just that sort of flexibility, curiosity and broad-mindedness that will allow us to continue as successful architects and kind and collaborative coworkers. Because this is what creates a resilient company and keeps us strong as we face the ongoing uncertainty of life, here on Earth.
Stay healthy and well.