Gloria M. Sabater Community School
Vineland Public School District
This new Early Education Community School is one of only six demonstration schools awarded by the New Jersey Schools Development Authority. A demonstration school as defined by the NJSDA is a community based school that is in partnership with the local government. A significant part of the School was funded by the State of New Jersey; however, many of the community features such as the pool, portions of the gymnasium and some of the exterior recreational spaces were paid by the City of Vineland in partnership with grants and private donations.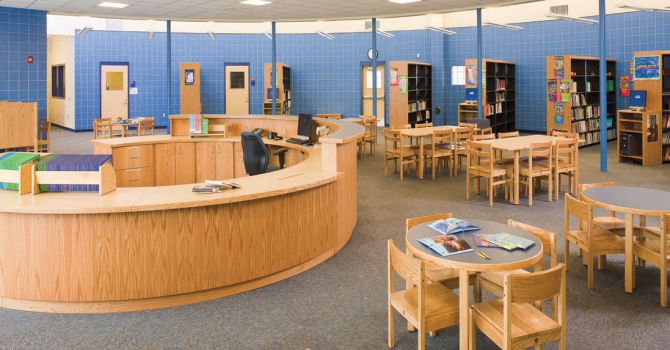 The new 820 student elementary school accommodates infant care up to the pre-k program. The pre-k and kindergarten students are placed around an internal courtyard that is utilized for outdoor recreation. First to third grade students are positioned on the opposite side of the school where older students occupy the second floor. An additional internal courtyard is used for outdoor recreational activities while providing a secure setting for students, parents and family. Support spaces such as the gym and pool are supported by a multi-use cafeteria and media center that is also used by the public after hours. Outdoor features include a new amphitheater, basketball courts and a fitness trail.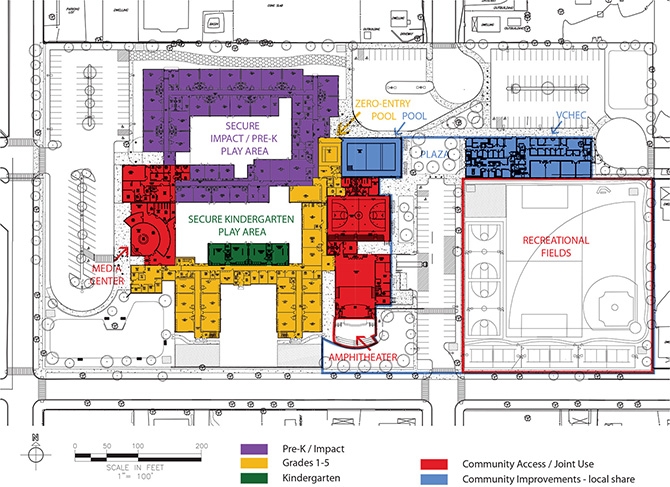 The building was designed to LEED Gold level certification. The building's heating and cooling capabilities are supported by a closed loop geo-thermal system. Other sustainable features included the harvesting of rain water to fill the pool and water landscaping, use of local materials, lighting control and daylight harvesting.