Lamberton Hall Addition and Historic Rehabilitation
Lamberton Hall was named in memory of Lehigh's third president, Robert A. Lamberton.  It has served the university in many ways since its construction in 1907.  Its original use was as a student dining hall until food service was terminated and the building was renovated for use by the Department of Military Science. On Founder's Day in 1941, renovations to Lamberton Hall were dedicated, again making it a student cafeteria, which it remained until 1958. Lamberton Hall became the home for the music department until the construction of the Zoellner Arts Center, at which time it was vacated and abandoned, left to minimal use and deteriorating conditions.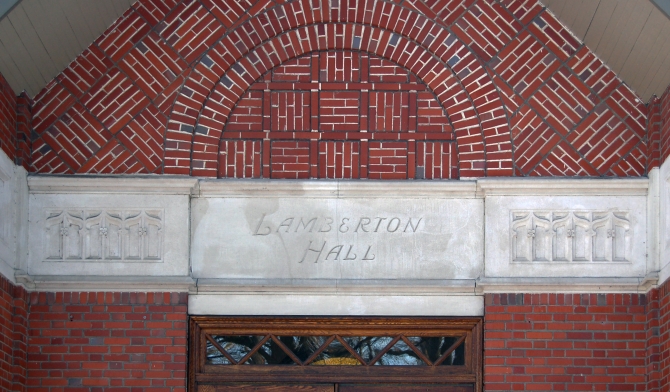 Over the years, these deteriorating conditions limited the vast scope of programming the students at Lehigh enjoyed.  USA Architects rehabilitated historic Lamberton Hall and restored it to its original intent as a student gathering place and dining hall. A key objective was to revive the existing building which was part of the character and rich history of the University.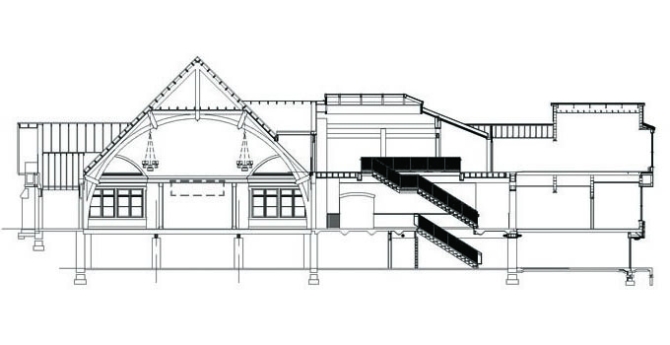 The design team met with students and faculty to determine the best use of the structure. The student's primary need was for a "greasy spoon" that would remain open from early in the morning to midnight. The design rehabilitated approximately 21,000 sf of space within Lamberton Hall to create a "mini student center".  The newly renovated great room remains as a multi-purpose space and entertainment venue accommodating 200 to 300 students with a mezzanine area for lounge games and small meeting rooms, as well as an all night diner.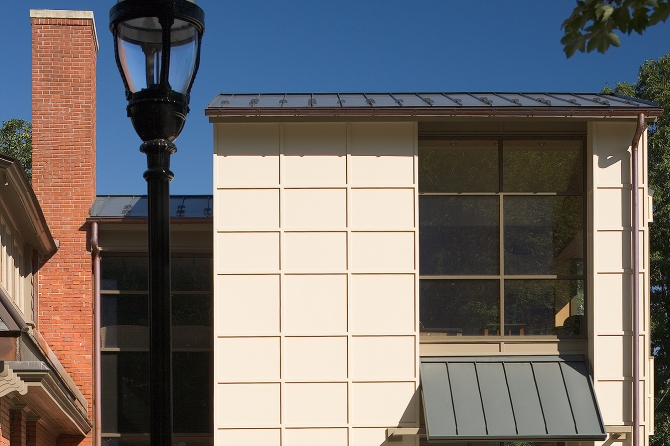 A new glass entry element was designed to form a new entrance and lobby with stairwell to mezzanine, and kitchen area.
AIA Eastern Pennsylvania Special Citation Award, 2008