New Community + Wellness Center
The Summit Area YMCA is a leading 501(c)3 organization serving more than 10,000 individuals with their free and fee-based programs and services in the communities of Berkeley Heights, Gillette, Millburn, New Providence, Short Hills, Springfield, Stirling, and Summit, NJ.
In partnership with Gro Development, the design and construction of this new community-use facility is part of two capital development programs in the area. It will include a lobby and administrative areas, mixed program spaces for child care, community and fitness spaces, cycle room, wellness area, intervene with kitchenette, locker rooms; as well as landscape and hardscape improvements and future outdoor aquatics. A theme of transparency in the building is emphasized through the application of glass. Wood-look materials bridge the barrier between interior and exterior by blurring exterior soffits to interior ceilings and wall treatments. In addition, nodes of this materiality highlight visual connection and movement through the central spine of the building.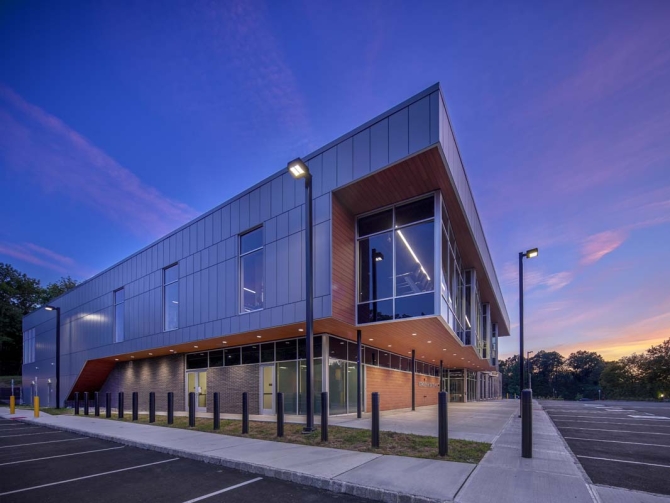 The design of this facility is faithful to fostering a sense of social responsibility, contributing to supporting practical and affordable answers to large-scale community issues such as child care, childhood obesity and the achievement gap among students.