Domestic Relations Center
Northampton County, Easton, PA
The Northampton County Domestic Relations Division has 74 employees that manage nearly 14,000 cases involving support for children and spouses. The new facility meets the needs of the family court, the growth of the County, and the need to provide effective, dignified service for those citizens affected by the domestic relations process in a secure private environment for all litigants.
The Domestic Relations Building was designed with only three access points: public entrance, a controlled judge entrance and a controlled staff entrance. Additionally the facility is equipped with a security surveillance system.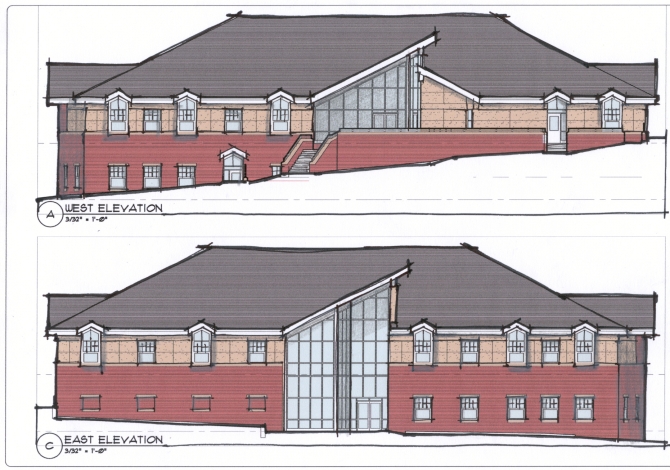 "...[USA] were extremely easy to work with and were able to convert ideas described by the Court into a state of the art facility...Throughout construction, USA Architects' representatives were responsive, creative and ensured the project remained within budget..." - James N. Onembo, Former Court Administrator, Northampton County, PA
It was constructed on a vacant lot that formerly possessed the St. Bernard's convent on Union Street in Easton. USA's design reflects the historical character of the neighborhood, which completes the overall County Campus.  The building incorporates two courtrooms, judge's chambers, administrative offices and a large lobby and waiting area for the County's constituents.