Space Programming, Consolidation + New Workspace
Veeco is a global leader in process equipment for data storage, LED, solar and other advanced technologies. Recently, due to expansion and the needs to improve efficiency, the company plans to improve its service and utility operations by creating one prime manufacturing location. 
The addition of a new, centrally located building entry/reception was needed. USA Architects was tasked with a complete gut renovation of the existing administrative office suite, including a new patio and outdoor eating area. In addition, an existing warehouse will be converted into additional manufacturing space and utilized for key operations.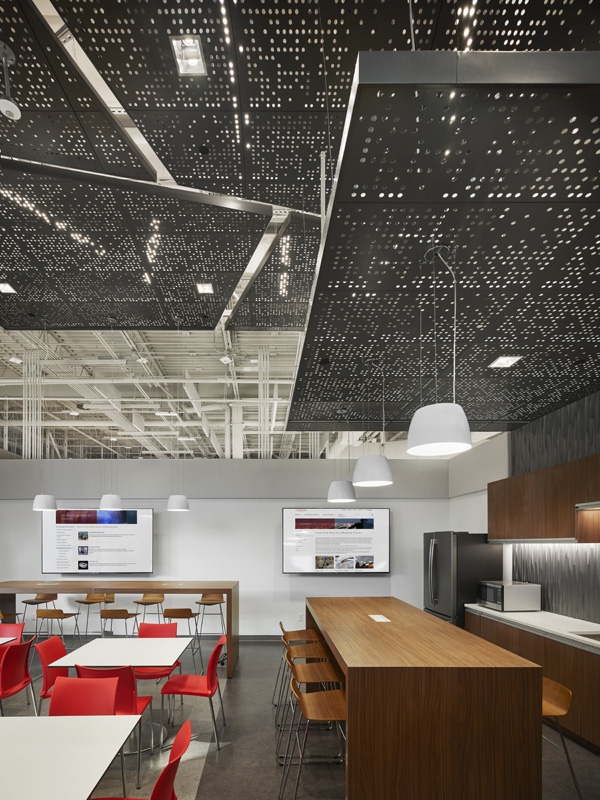 The new design incorporates a direct digital control building automation system, which will aid in the overall goal of improving on the energy efficiency of all building systems. All new HVAC equipment will be connected to the system, as well as existing equipment that is capable of integration. New, energy efficient LED light fixtures will be installed throughout the area of work. All architectural finishes have been selected with environmental impact in mind: paints are specified at low or zero VOC; ceiling tiles have up to 56% recycled content.
USA Architects has worked with Veeco since 2009 preparing various design studies to upgrade the facility's exterior façade and delivering renovations to the chemical storage areas that support a more streamlined manufacturing processes.